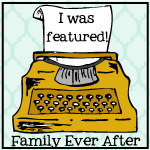 So, a month after I intended to release this pattern, I'm finally finished with this round of tweaks. Thank you to my first pattern testers who helped me with that!
In the meantime I made myself a 3/4 sleeve version. Yes, this pattern comes with several sleeve options. You can go sleeveless like the original:
'); // ]]>

Go long sleeved like my second version:
Choose a 3/4 length:
Or even make a short sleeve version (which I have yet to take a picture of).  And I love that you can mix knits and prints to get totally different looks with the same flattering fit.
The latest version used Robert Kaufman Modern Whimsy fabric that I had to order because I could not find anything local that I liked with the green knit I wanted to use.
And now the exciting part – I want to make super sure that this pattern works before I put it for sale, so I am GIVING IT AWAY to up to 20 people IF you can meet the following conditions:
This giveaway is now closed; I've sent the pattern out to 20 more testers and *should* have it published and available for purchase through this site and my Etsy shop on March 12.