Today I'm going to show you how I lined these shorts from the Wildflower White outfit. This technique could also be used to make fully reversible shorts. I did them this way so that I would be able to turn up cuffs and not see a hem.
First, cut out double of every piece. Sew them together so you have 2 pairs of shorts. I'm not going to go into how to make shorts here – there are a million tutorials on that (like here). Basically get to the point where you have 2 pairs of shorts without a hem. If your pattern has a waistband, don't add it yet.
Now, line up your two pairs of shorts inside out like this:
Make sure your front sides are up, add a pin to keep your seams straight, then stuff  the entire bottom pair of shorts into the leg of the top pair. Make sure you have right sides together, then line up the side seams and the bottom edges of the shorts, then sew all around (sorry there isn't a picture of me doing that).
Now, pull your shorts back out. Line up the other leg like this (it's now on the bottom edge of the picture):
You'll pinch the bottom edges of the leg together and sew around with the shorts exactly like this. Lots of pins and go slowly so you don't sew your leg shut. Then simply tuck the pair you want on the inside into the pair you want on the outside – in this case, I tucked the shorts on the right into the shorts on the left.
Iron around the leg openings to press the seam flat, and baste around the top of the shorts to sew the two shorts together – this makes it easier to do your waistband.
And now for an announcement. I'm out on Project Run and Play (bummer – especially when I know how close the voting was, BTW, thank you for that!), but I've been keeping several things under wraps, and I get to tell you about one of them today – Kaysi from this blog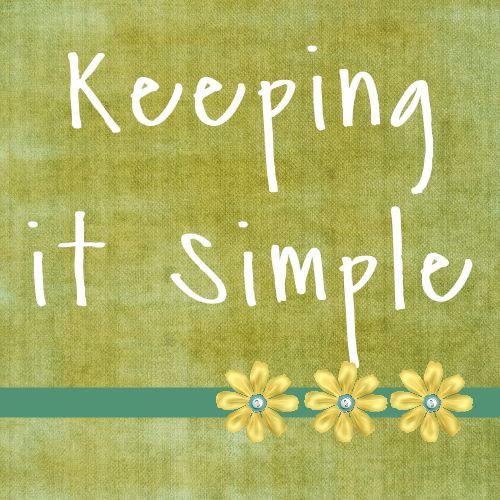 e-mailed me a while back and asked me if I'd like to be a regular contributor to her blog. Ummm…YES!
So starting this Friday, every 2nd and 4th Friday you're going to be able to find me posting over on Keeping It Simple. I'll give you a hint about this Friday – I made something else for my baby niece.
Now, remember I said several things under wraps. Well, next Monday I'll be able to tell you about another one, and it's exciting!