Today we have Justine with us. Justine came to my attention because she was posting links at a lot of the same linky parties I was, and I kept clicking on her projects. Then she started sewing along with Project Run and play. I love her use of vintage patterns, and today's project definitely has a vintage feel to it. 
Hi I'm Justine and thank you Melissa for having me guest post at Melly Sews!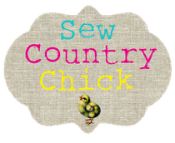 Since starting the blog, I have started doing freelance costume and fashion design locally. Blogging can open new doors for you! 
My tutorial for you today is for the 
Isn't it funny how when the hot weather comes around we all want to cover ourselves up with maxi dresses? They feel so floaty and comfy to wear on a hot day!
The pattern for this dress is taken from the chest measurement and it consists of 6 rectangles.
You will be making some elastic casings , some gathering , a few straight lines, and that is it.
 I have the instructions printed on the photos but I will also place them below a few photos which are hard to read.
Measure the  chest to determine the width of the bodice.
It will be the chest measurement  x 1.5
Determine the length of the bodice piece. 
For a developed bust measure from the top of the bust where you want the dress to be, up and over the bust to where you want the bottom of the band to be. 
Obviously this will be more straightforward for children!
Add 1/2 inch seam allowances.
Cut out your skirt piece.
The width will be twice the chest measurement If the chest measurement is less than 30 inches you can fit the skirt onto one piece if your fabric is 60 inches wide.
 If not, you will have to make two skirt pieces.
Measure from the bottom of where the bodice piece will be to the floor and add a few inches for a hem. if you are making this for a child you can add several inches so you can let the hem out as your child grows.
Sew up the side seam and gather the top part to match the width of the bodice.
(A note about gathering.)
 I like to sew 3 parallel lines closely spaced in my seam allowance. it gives a more professional and evenly spaced gather.
Attach the lining under the skirt and overlap the bodice on top and pin together.
Sew across all three layers on the first line you sewed for the elastic channels.
Make sure to space your straps evenly and not tto wide because they will slip off the shoulders.