Today we have Abby with us and I think this is the first cap sleeve maxi version of the Catalina that I've seen. Read on to see how she modified hers…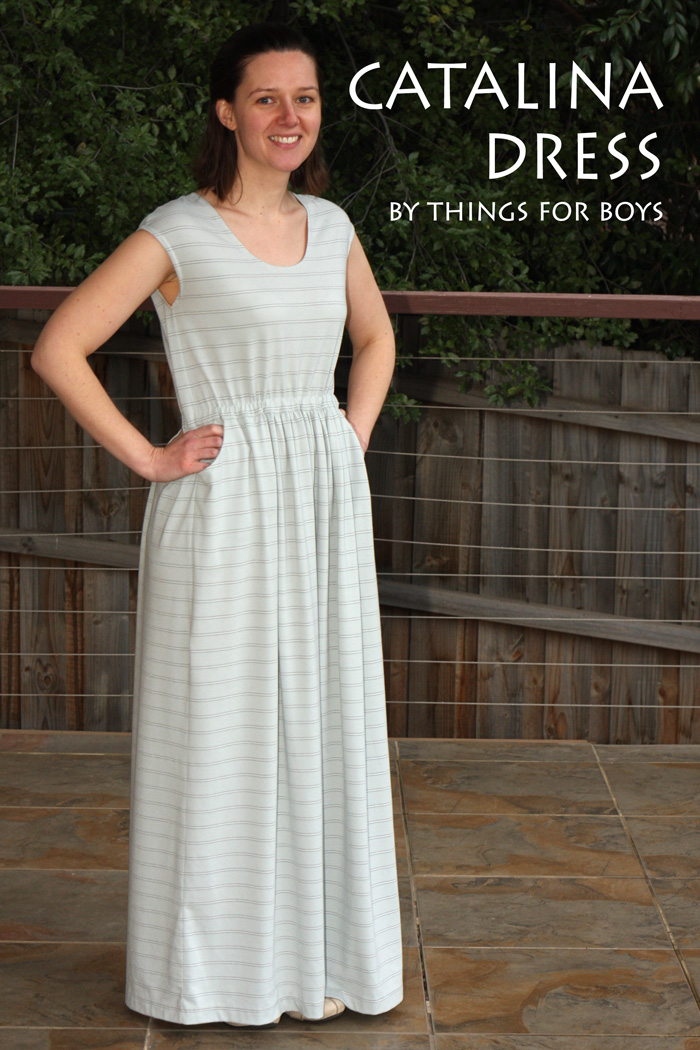 Hi everyone, Abby from Things for Boys here! Iíve sewed up another Catalina Dress to share today. I'm writing to you from the depths of winter! Melbourne isn't exactly the coldest place on Earth, but we are set for the coldest day in 15 years this weekend, so of course it's the perfect time to be taking pictures of a summer dress. One minute after I walked inside, it started hailing. Ah, the things bloggers do for love! I made this dress last summer and I have had so much wear out of it. It's really comfy and looks a little dressier than your average casual clothes without having to go to any extra effort. The cap sleeves provide just enough sun protection (I am always getting sunburned on my shoulders). Find out more here.
Get access to my free pattern gallery -
sign up for my newsletter!