Who doesn't love those illustrated ecards that float around the internet? I've seen so many funny sewing ecards, but often when I want to find them again, I can't. So I went to the Someecards site and below I've compiled for you the best selection of sewing humor I found there.
You can click on any of the images below to go to the image page and share from there.
Because this has happened to all of us…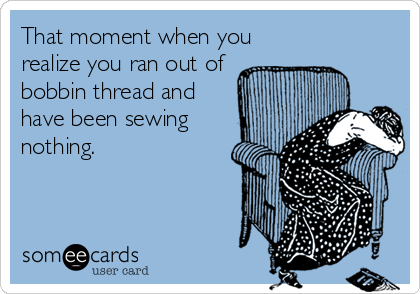 And who hasn't heard "Oh, I bet you would love to…" when someone learns that you sew?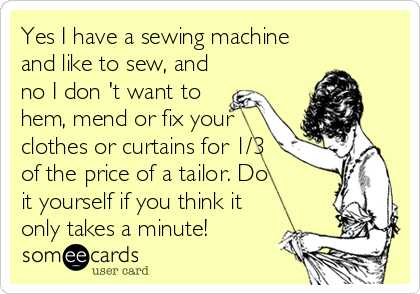 One time I caught a student using fabric scissors on FLORAL WIRE!!!!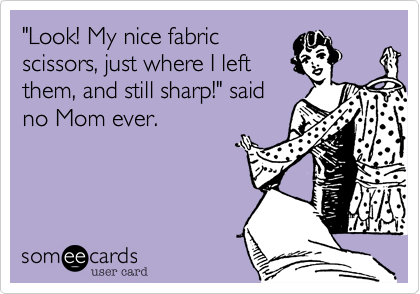 This one should be obvious – sew first, sew forever!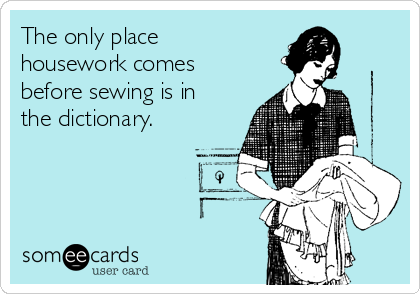 I've done this exact thing on more than one occasion…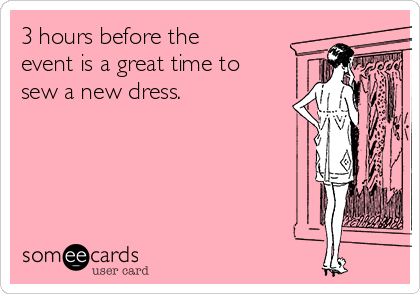 Which then leads to this…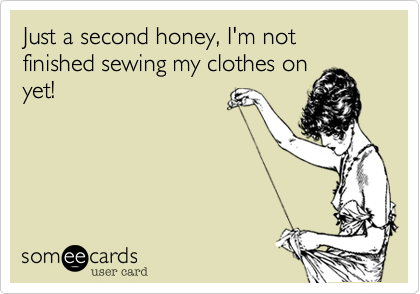 For sewists, this is usually a better treat than chocolate…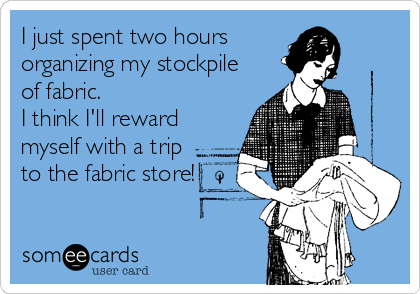 Unless it makes you realize this.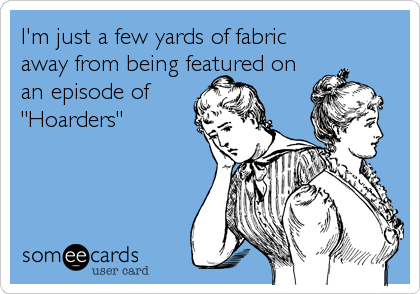 But who can resist the siren call of a fabric sale?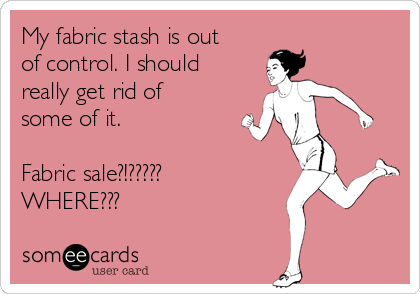 Though some significant others don't understand fabric hoarding…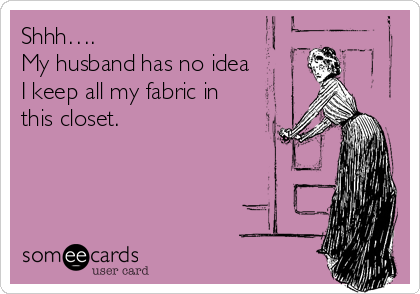 And some fabric store employees don't make it easier.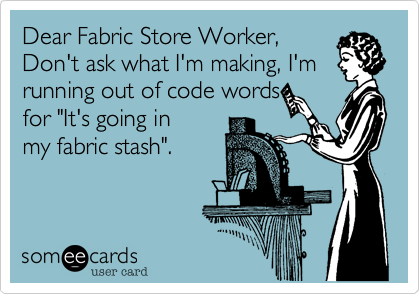 And then we have to make promises like this: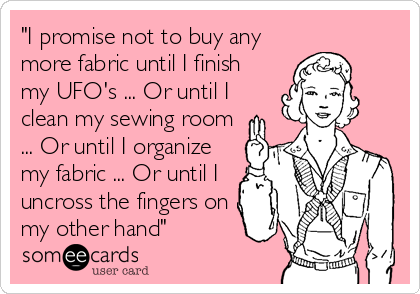 And keep these secrets: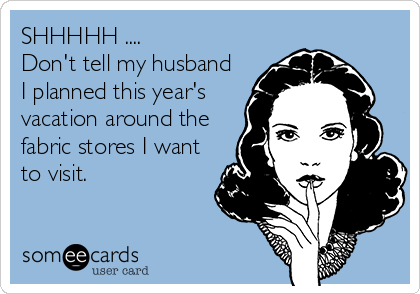 But we always get found out when this happens.